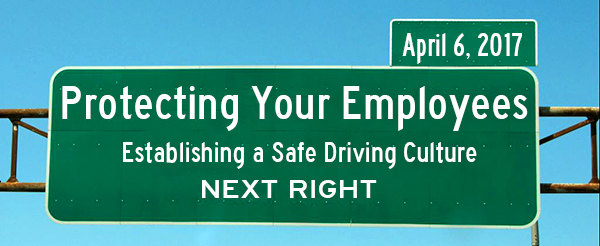 The Destination Safe Coalition invites you to learn about ways you can protect your employees by establishing a safe driving culture on Thursday, April 6, 2017 from 8:15 a.m. to 2:30 p.m. (Registration and continental breakfast start at 7:45 a.m. Lunch will be provided at noon.)
Topics to be discussed include:
The hOUR Project: an hour-long presentation about something that is OUR problem — serious injury crashes and fatalities. Presented by Bill Whitfield, Director of Highway Safety for MoDOT.


Distracted Driving — Impact on Employee Safety, Productivity and Employer Liability: Learn about the history and adoption of mobile technology, the science of driver distraction and how corporate policies can address concerns about distracted driving. Presented by national speaker David Teater.


Topics for afternoon breakout sessions include:

Enforcement programs.
Education programs.
Emergency response.
Engineering and innovations.
Thursday, April 6, 2017 • 8:15 a.m. to 2:30 p.m.
(Registration and continental breakfast start at 7:45 a.m.)
Kauffman Foundation Conference Center
4801 Rockhill Road, Kansas City, MO 64110
Registration cost: $35